Break Free from Spiritual Stagnation with an Authentic Tarot Reading in Manchester
Embrace the Power of Tarot, Without the BS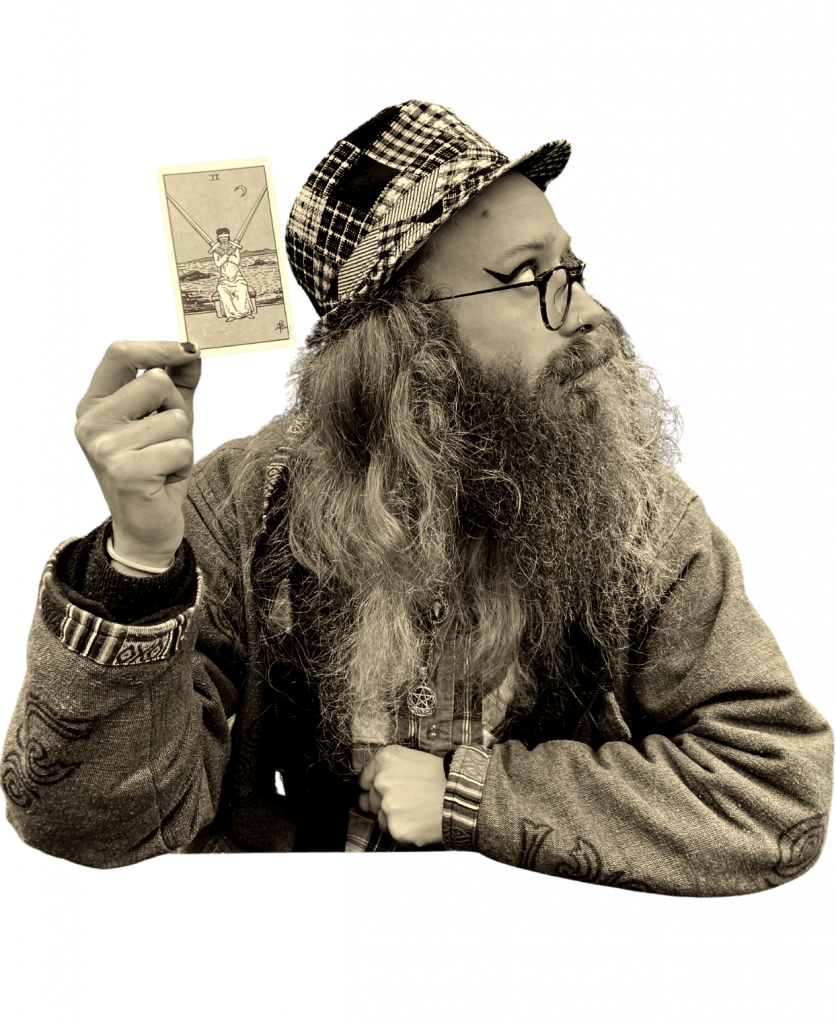 Why choose an In-Person Tarot Reading in Manchester with Gord?
In-person readings provide a unique opportunity to connect energetically in a shared space, allowing for deeper insights and a more personalized experience. When you join me for a tarot reading near Manchester, the physical presence amplifies the intuitive process, creating a resonant field where profound truths and guidance emerge organically. In these sessions, you're not just receiving a reading; you're engaging in a transformative spiritual encounter.
Find Authentic Tarot Readings near Manchester
Experience Tarot in My Intimate Home Setting
Welcome to my place near MediaCity in Salford City Centre. It's not just a house; it's where I do my best tarot work. It's simple, comfy, and no-nonsense – just like my readings. Here, we'll sit down, maybe with a cup of tea, and get straight to what brought you here. It's a relaxed spot where you can leave your worries at the door and focus on what the cards have to say.
We'll dive into your reading in a laid-back setting, just two people chatting and exploring the cards. There's no mystical fog or over-the-top theatrics here; just straightforward insights in a friendly space. It's all about getting to the heart of what you need from your reading – whether it's clarity, advice, or just seeing things from a new angle. So, come on over, make yourself at home, and let's see what the tarot has in store for you.
Find Clarity at Transcend – A Haven for Tarot
Transcend Studio in Eccles, Salford, stands as an oasis of calm, offering an ideal setting for tarot readings. The studio's peaceful environment enhances the experience, allowing you to delve deeper into the wisdom of the cards.
Additionally, join me at the Manchester Tarot Reading Room within Transcend Studios, where I, along with a diverse group of skilled readers, offer drop-in readings. This space embodies our ethos of bringing together varied perspectives and approaches to tarot, enriching your experience with collective wisdom.
Enhance Your Reading with a Digital Reflection Journal
Complement your tarot reading in Manchester with a Digital Reflection Journal. This personalised journal offers a space to record key insights from your reading, with prompts for reflection and a photo of your cards. It's a tool not just for memory, but for ongoing personal growth.
Relive Your Reading
Opt to have your reading recorded, providing you with a valuable resource to revisit the guidance and revelations shared during our session. This recording serves as a timeless reminder of your tarot journey, allowing you to reflect on the reading's impact as you move forward.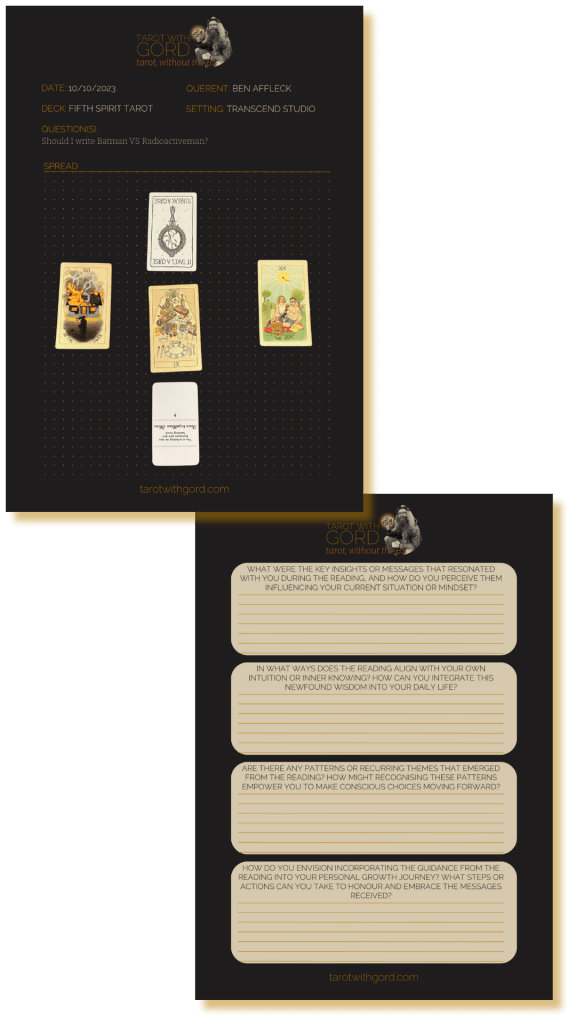 Tailored Insights for Every Aspect of Your Life
Explore Readings for Every Chapter of Your Journey in Manchester
My tarot readings in Manchester cater to various aspects of your life. Whatever your focus, the tarot serves as a powerful tool for insight and guidance.
Love and Relationships
Whether you're navigating new love, fostering long-term relationships, or seeking closure from past connections, these readings offer insights into matters of the heart. Gain clarity on your romantic life, understand complex emotions, and uncover paths to deeper, more fulfilling relationships.
Career and Work
For insights into your career journey, be it starting a new job, seeking growth in your current role, or contemplating a career change, these readings illuminate your professional path. Gain perspectives on opportunities and challenges, understand workplace dynamics, and make empowered decisions about your career.
Self-Love and Personal Growth
These readings focus on your personal development, self-esteem, and inner growth. Explore your strengths, confront your challenges, and unlock your potential for personal transformation. Gain insights into self-care, personal goals, and the journey towards a more fulfilling life.
Spirituality and Inner Development
Embark on an exploration of your spiritual journey and inner self. These readings offer guidance on your spiritual path, help in finding your purpose, and insights into existential questions. Delve into your subconscious, connect with your higher self, and uncover the spiritual lessons that life is offering you.
what kind of tarot reading near Manchester is best for me?
Wondering which tarot reading to go for? Whether you're a tarot newbie or a seasoned seeker, I offer a range of in-person options to fit your schedule and curiosity level.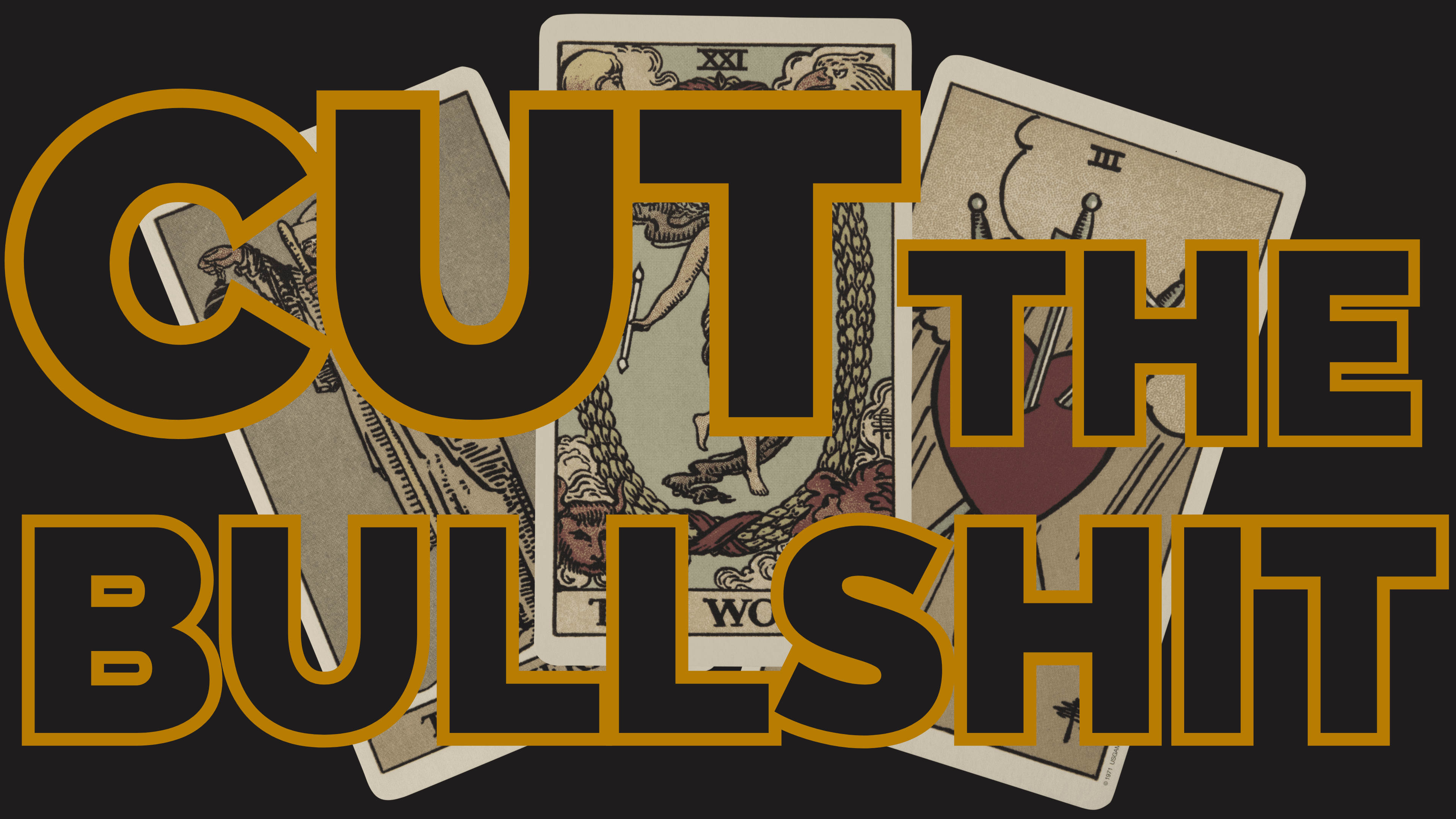 ---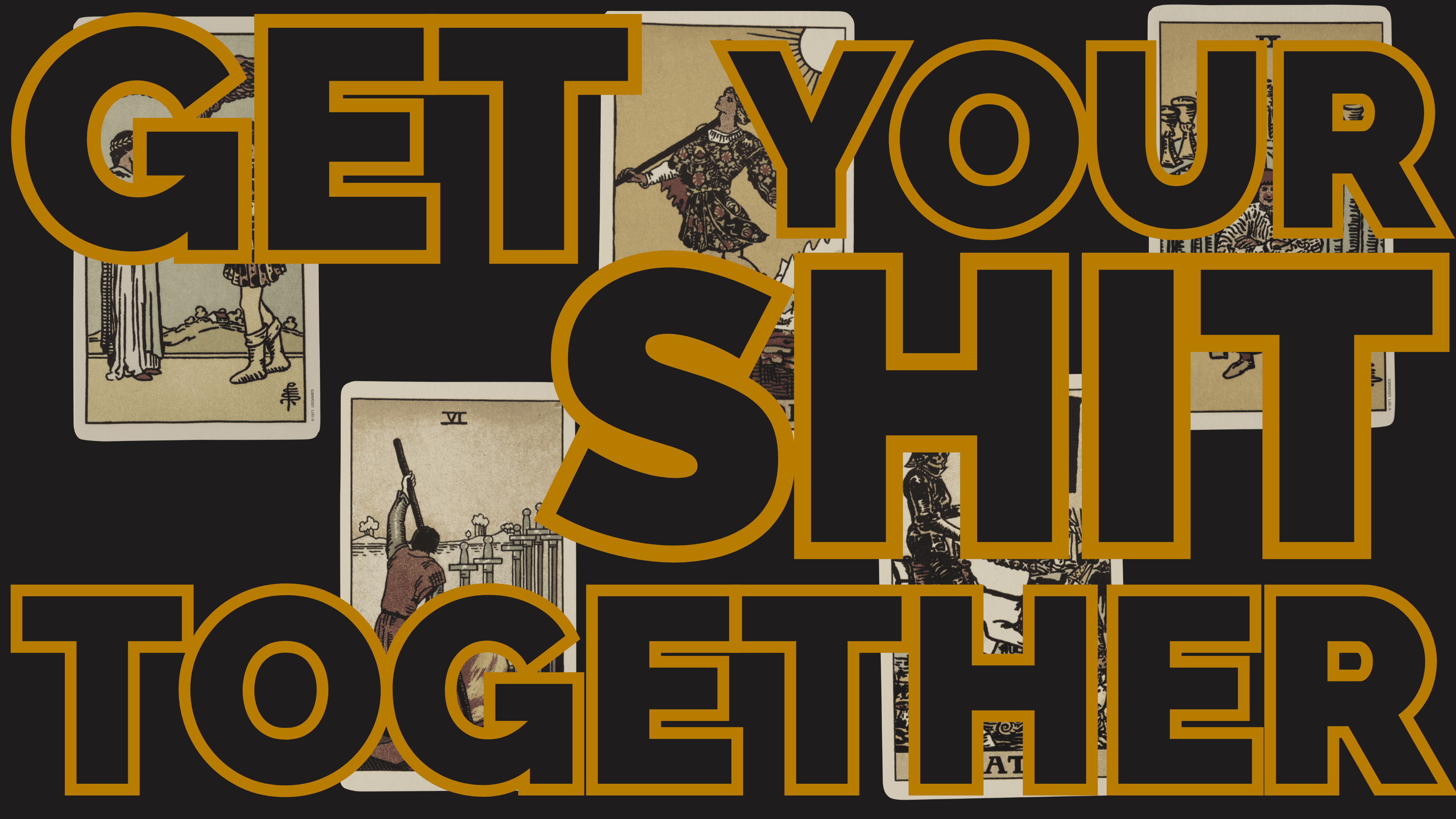 ---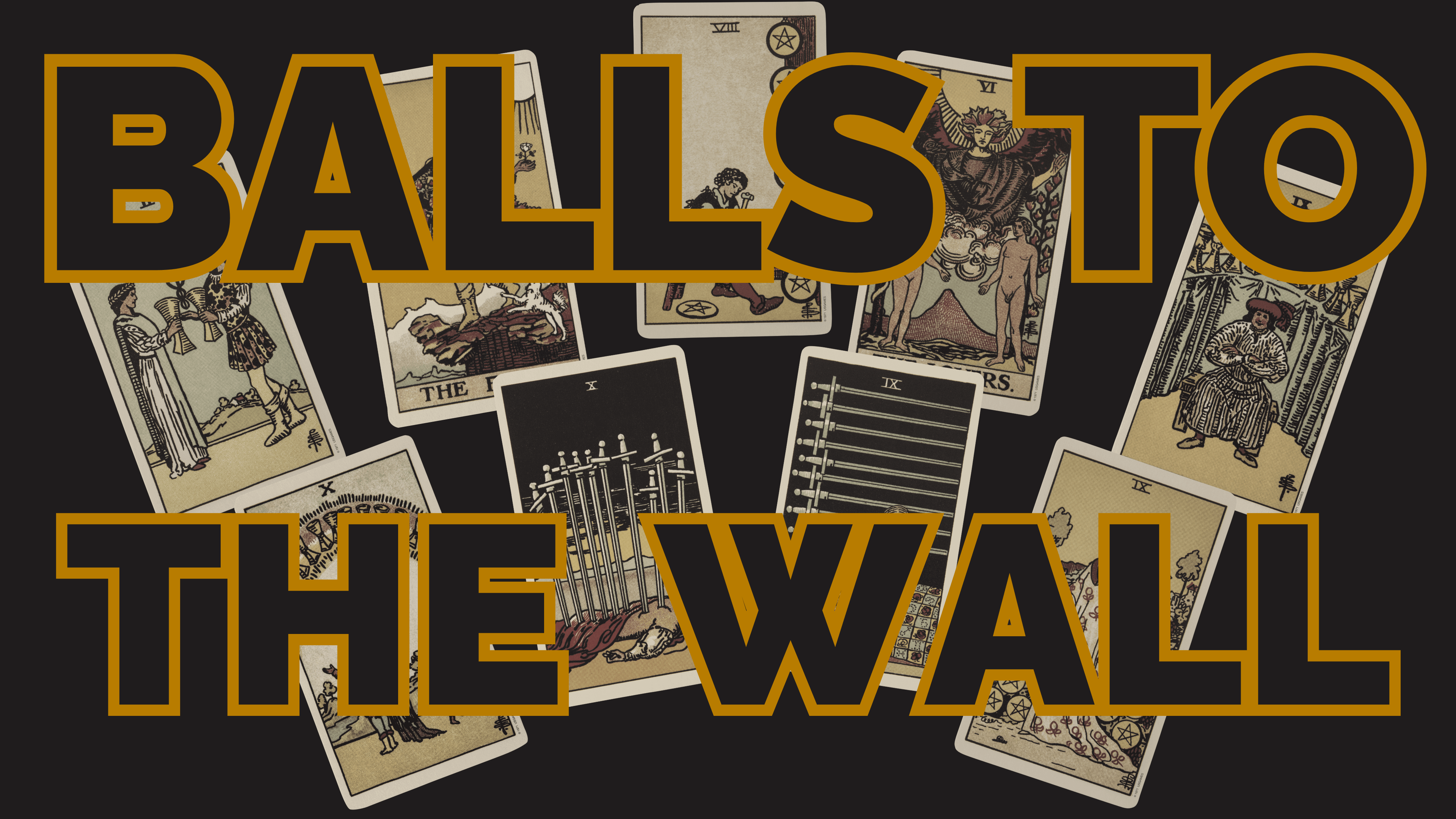 ---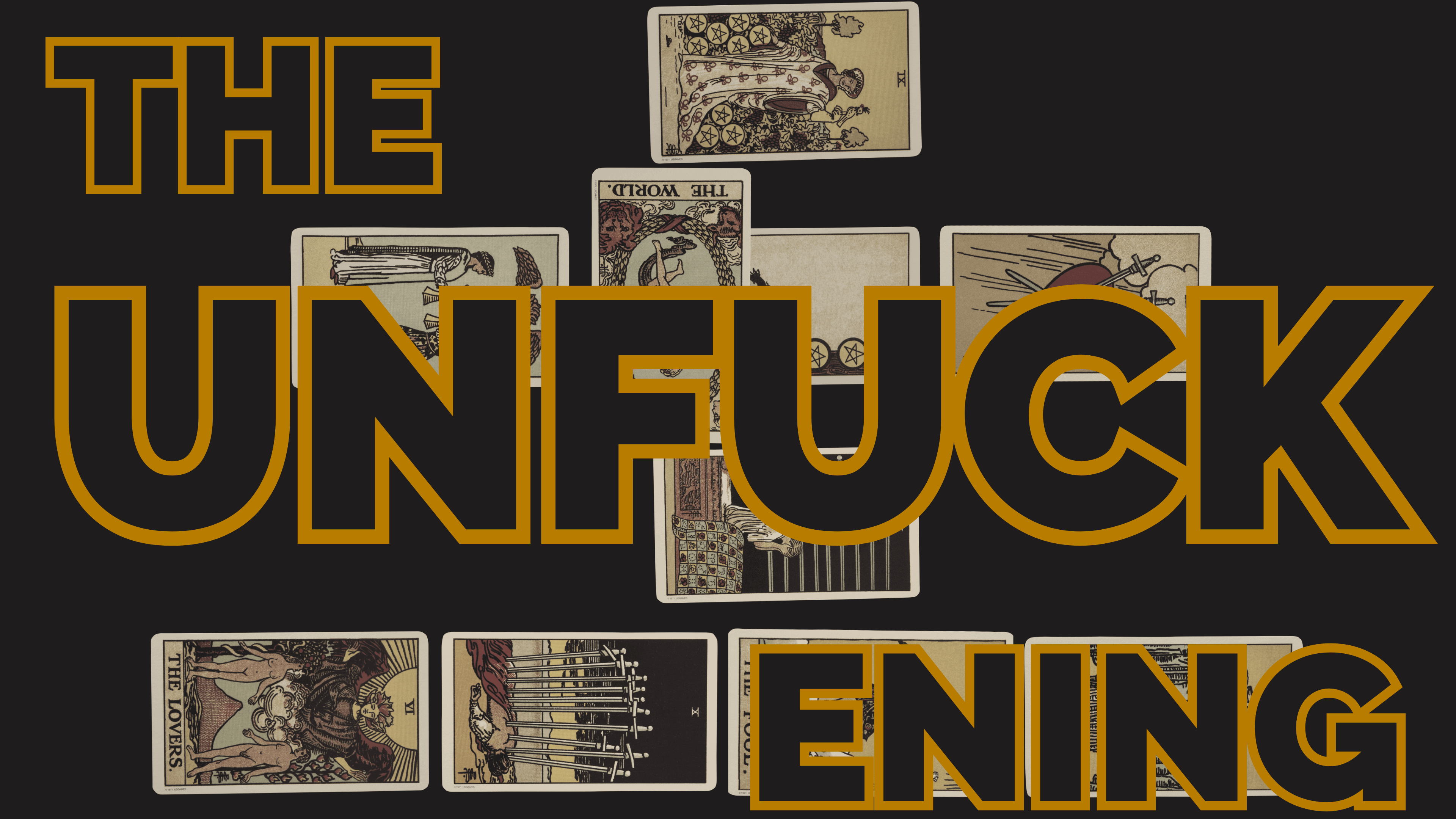 ---
Transform Your Special Occasions in Manchester with Tarot Readings
Memorable Tarot Experiences for Your Events in Manchester
Elevate your gatherings with the magic of in-person Tarot readings. Ideal for weddings, corporate events, private parties, or any special occasion, my readings add a unique layer of depth and interaction. Guests will enjoy personalized readings that provide meaningful insights and a touch of mystique, making your next event in Manchester truly unforgettable.
Upcoming Events
Get Your Tarot Fix Around Manchester
Stay informed about my appearances at local festivals, markets, and other public events where you can experience my readings live. Check back regularly for the latest schedule and opportunities to join in-person tarot sessions and workshops.
December Events
Reading Room @ Transcend Studio: 2nd December, 11am-4pm
Reading Room @ Transcend Studio: 9th December, 11am-4pm
January Events
Reading Room @ Transcend Studio: 7th January, 11am-4pm
Reading Room @ Transcend Studio: 21st January, 11am-4pm
Reading Room @ Transcend Studio: 28th January, 11am-4pm
Wanna see me at your event? Let's have a chat!
Frequently Asked Questions about Tarot Readings in Manchester
What kind of tarot readings are available in Manchester, and how much do they cost?

I offer tarot reading services from my home and Transcend Studios in Eccles. If you're looking for a tarot reading in Manchester, you can choose from a variety of readings tailored to your needs. You can schedule private readings with me in advance or join me for walk-in sessions at my reading space in Transcend Studios.

Private Readings at My Home or Transcend Studios

Cut The Bullshit Reading (£15): Perfect for newcomers!

Duration: up to 15 minutes | Cards: Minimum 3

Cut right through the fluff with three or more cards. Get to the point wisdom in a heartbeat.

Get Your Shit Together Reading (£30): Direct guidance when you need it!

Duration: up to 30 minutes | Cards: Minimum 5

This reading helps to clarify any situation, offering insight with just a few cards. An ideal starting point to address life's challenges.

Balls to the Wall Reading (£45): Dive deep into specific topics!

Duration: up to 45 minutes | Cards: Minimum 8 plus 1 Oracle Card

Designed for a more detailed analysis, focusing on relationships, career, or other unique situations. Achieve a deeper understanding and explore potential results.

The Unfuckening Reading (£60): Detailed guidance for intricate issues!

Duration: up to 1 hour | Cards: Minimum 10 plus 2 Oracle Cards

Address and simplify even the most complicated concerns with this comprehensive reading. Delve into a variety of cards to gain insights and find your way forward.

Drop-In Sessions at Transcend Studios

Enjoy impromptu readings without the need for an appointment:

Cut The Bullshit Reading (£15): Direct answers in no time!

Duration: up to 15 minutes | Cards: Minimum 3

This reading gets straight to the heart of the matter with three cards. Receive straightforward guidance without the extras.

Get Your Shit Together Reading (£30): Ideal for those new to tarot!

Duration: up to 30 minutes | Cards: Minimum 5

This reading provides clarity and insight in a short time, helping you understand a situation better.

Balls to the Wall Reading (£45): Delve into specifics!

Duration: up to 45 minutes | Cards: Minimum 8

Focusing on particular areas like relationships or career, this reading offers detailed insights.

Choose the reading that speaks to you and begin your transformative journey. To arrange a private reading, contact me directly. Or, visit the reading room in Transcend Studios for a fulfilling session.

Remember, the cards have the wisdom you're searching for. Let's discover it together!
How do I book a tarot reading with you in Manchester?

Booking a tarot reading with me is easy! You can book online through the link provided above.

If you prefer a drop-in reading, you can visit the Reading Room in Transcend every weekend, between 11 am to 4 pm, (last drop-in appointment is at 3.30 pm). No appointment is necessary, just turn up! If you want to know when I'll be there check my Instagram and TikTok for updates.
What can I expect during a tarot reading with you, and how long does it last?

During a tarot reading with me, we embark on a captivating journey through the cards, delving into your unique question or situation. Get ready for an honest and no-nonsense exploration that aims to provide you with straightforward guidance during challenging or uncertain times in life.

Each reading experience is tailored to your needs and preferences. The duration of the reading depends on the level of depth you desire, allowing you to choose the one that resonates with you:

Cut the Bullshit Reading (up to 15 minutes): Perfect for beginners, this swift and focused reading delivers short and sweet answers using just three powerful cards. Let's get straight to the heart of the matter, leaving no room for unnecessary fluff.
Get Your Shit Together Reading (up to 30 minutes): Perfect for those seeking clarity, this reading encompasses minimum 5 cards. Gain valuable insights and a clearer perspective within a concise timeframe, helping you navigate your path forward.
Balls to the Wall Reading (up to 45 minutes): For those who desire a more in-depth analysis, this reading features at least 8 cards dedicated to relationships, career, or specific situations. Gain profound understanding and explore potential outcomes, empowering you to make informed decisions.
The Unfuckening Reading (up to 1 hour): Delve deep into the mysteries of the tarot with this extended session. Explore complex aspects of your life and receive comprehensive guidance through an expansive spread of cards. Uncover profound insights and embrace transformation.

Choose the reading that resonates with you, and together, we'll unlock the secrets and unveil the wisdom that the tarot holds. Let's embark on this transformative journey and find the answers you seek.

Remember, the duration of each reading is approximate and may vary based on individual circumstances. Rest assured, I'm dedicated to providing you with a personal and meaningful tarot experience.
Can I book you for a private event or a special occasion?

Absolutely! Whether it's a corporate gathering, birthday celebration, or a lively hen party, I've got you covered. Let's connect and discuss your unique requirements, and together, we'll create an extraordinary experience that will leave a lasting impression.

Ensure your event is infused with the magic of tarot as I bring my down-to-earth approach to provide engaging and insightful readings. No matter the occasion, I'll tailor my services to meet your specific needs, ensuring an unforgettable and authentic tarot experience that will resonate with your guests.

So, let's make your private event or special occasion truly remarkable. Reach out to me today, and let's dive into the details together. It's time to infuse your gathering with the transformative power of a tarot reading in Manchester! Find out more about booking a tarot party here.
In which locations do you provide in-person tarot readings?

I am thrilled to offer tarot readings from various locations near Manchester, making it convenient for everyone. You can find me:

Near MediaCity in Salford City Centre.
Transcend Studios in Eccles.

Whether you reside in Manchester City Centre, Ancoats, Northern Quarter, Eccles, Salford, Trafford, Barton-upon-Irwell, Cadishead, Irlam, Monton, Patricroft, Peel Green, Pendlebury, Worsley, Swinton, Trafford Park, or any of the surrounding areas, my services are available to you.

Regardless of your location within or near Manchester, I am dedicated to providing insightful tarot readings to guide you on your personal journey. To learn more about scheduling an in-person tarot reading, please feel free to contact me directly.