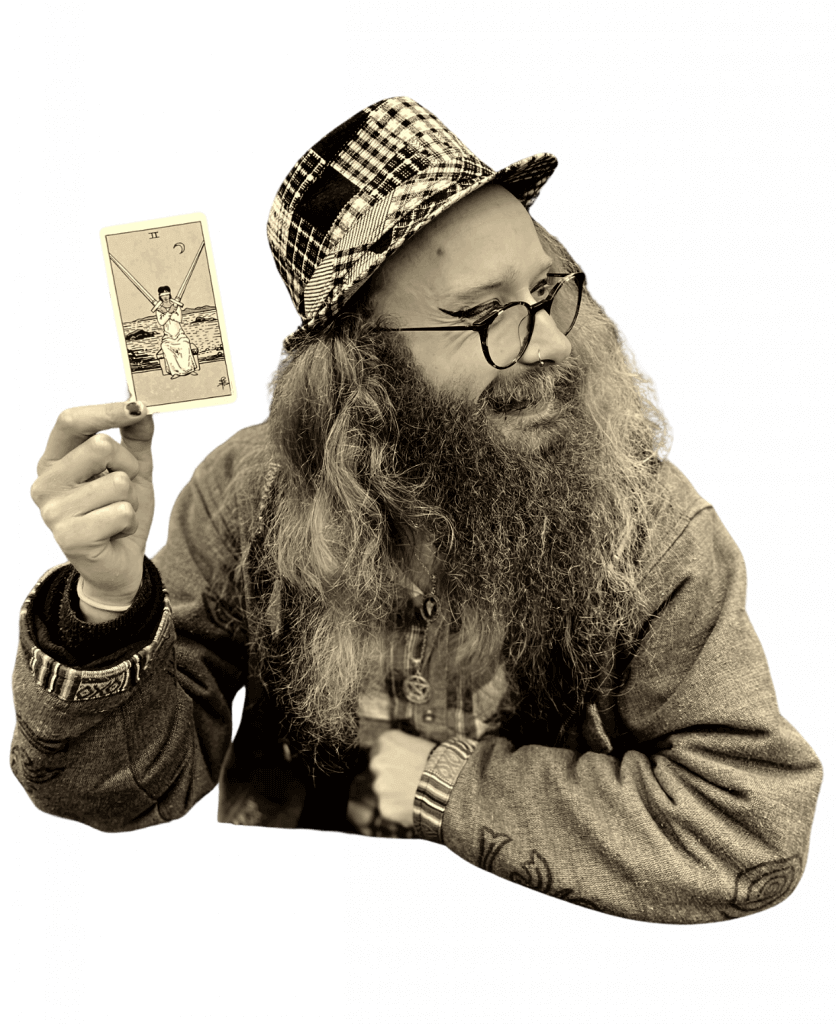 Tarot Parties: A New Twist for Your Manchester Festivities
Why Settle for Ordinary When You Can Have Extraordinary?
Hey, you party planner extraordinaire! You're here, which means you're searching for something a bit different, a little more intuitive, and just a dash more magical to jazz up your next party. You're in luck—Tarot with Gord's got your back. If you fancy making your upcoming bash truly unforgettable, you're just a tarot spread away.
Why Book a Tarot Reader for a Party?
So, you're scratching your head, thinking, "Why would I want a tarot reader at my shindig?" Well, here's the rub. It's not just about getting a peek into the future—it's also about giving your mates something unique to chat about (besides the usual telly or footie banter). Imagine leaving your party with insights you didn't know you needed, all whilst sipping on your favourite bevvy!
Unforgettable Experience: Tarot adds an intimate, yet shareable, experience that'll have everyone talking.
Intriguing Conversations: Move over, small talk. Discussions about tarot readings can turn casual convos into meaningful dialogues.
Flexibility: Ideal for those 'what now?' moments when everyone's had their share of food, drinks, and grooves.
Tips for Hosting a Tarot Party
So, you're sold on adding a dash of tarot flair to your shindig. Quality choice! To ensure that your bash is the talk of the town for all the right reasons, here are some tips to consider:
Designate a Space: Carve out a quiet corner where the tarot magic can unfold. Ideally, you'd want a small table and a couple of chairs, where I can comfortably share some cosmic wisdom without the distraction of Cheryl from HR's not-so-subtle attempts at karaoke.
Keep 'Em Busy: What do the rest of your guests do while waiting for their dose of enlightenment? How about setting up a DIY cocktail station? Or perhaps some board games to bring out everyone's competitive streak. Got a large space? Consider a mini dance floor or a photo booth. The more, the merrier!
It's Your Show: Just a quick reminder—I'm here to sprinkle some tarot fun into the proceedings. The organising, catering, playlist—that's your domain. Consider me your tarot-wingman for the evening.
What better gift than a bit of guidance from the cosmos?
Spookiness meets insightfulness.
Ditch the crackers; get a reading that's not a joke!
What Sets Me Apart
Hey, I'm Gord. Tarot reading for me isn't a sideshow act. My intuitive, down-to-earth approach makes it less about magic tricks and more about you. Expect a less-traditional, more conversational style. No spiritual jargon—just real talk.
Pricing
Ah, the nitty-gritty. So, the base rate is £60 per hour, and that hour can be tailored to suit your party's vibe:
Cut the Bullshit (15 mins – £15): For those who just want a quick glimpse into what's shaking in their life.
Get Your Shit Together (30 mins – £30): A bit more in-depth, great for guests who are keen to delve a little deeper but not ready for the full monty just yet.
Balls to the Wall (45 mins – £45): For folks who really want to take the plunge—includes a more detailed tarot spread plus an oracle card for that extra layer of insight.
The Unfuckening (60 mins – £60): The whole shebang. A comprehensive reading for that guest who's committed to a thorough cosmic debrief.
Logistics
Here's the brass tacks when it comes to getting me to your venue:
Locations: Manchester and its fine surrounding areas like Trafford, Northern Quarter, Eccles, and so on.
Travel Fees: Let's talk brass tacks. If you're asking me to trek to the outer reaches of Greater Manchester, a travel fee might apply. This could vary depending on whether I'm hopping on a tram, a bus or summoning an Uber.
Discounts: Planning a big do? I'm more than happy to discuss discounts for travel fees based on the size of the booking.
Get in Touch
Ready to take the plunge? Fill out the contact form below or click to call me. Either way, I can't wait to add some tarot pizzazz to your party.
FAQs
Where Can You Travel To?

I'm based in MediaCity and more than happy to make my way to various spots in Greater Manchester for your bash. Locations include Manchester City Centre, Ancoats, Northern Quarter, Eccles, Salford, Trafford, Barton-upon-Irwell, Cadishead, Irlam, Monton, Patricroft, Peel Green, Pendlebury, Worsley, Swinton, and Trafford Park. Now, here's the nub: travel fees could apply to any location. It's all dependent on factors like how far I have to go and what time your do is kicking off. But don't worry, we'll hash all this out upfront.
What Do I Need to Provide?

To set the stage for a bit of intuitive magic, all I really need is a table and two chairs. Think of it as a little sanctuary within your party. A tablecloth could be a nice touch, as could some ambient lighting—perhaps a lamp or some candles if you're going for that extra ounce of atmosphere. Just remember, we're not summoning spirits; we're just trying to make the space inviting.\
Can I Customise the Reading Durations?

Absolutely! Flexibility's the name of the game here. If Aunt Carol only wants a brief flick through the cards, while your mate Dave is after a full-blown existential revelation, I've got you covered. You can choose how to allocate the hour-long slot with any of my packages—whether it's a quick 15-minutes "Cut the Bullshit" or the more involved 60-minutes "The Unfuckening."
What Are the Payment Options?

The preferred method is to settle the full amount in advance. It just makes everything run smoother on the day, you know? Payment can be made via credit/debit card, PayPal, or bank transfer. However, if you'd like to just put down a deposit initially, that's cool too. The remainder can be sorted on the day itself. Cash is also a viable option if you're more of a tangible currency sort of person.
How Far in Advance Do I Need to Book?

The earlier, the better, especially for those big holiday bashes like Halloween and Christmas when my calendar gets as packed as a tube during rush hour. A fortnight in advance is ideal, but if you find yourself in a last-minute pickle, give me a ring, and we'll see what can be done.
Is There a Cancellation Policy?

Life's unpredictable; I get it. Cancellations made more than 72 hours before the event will receive a full refund. Any later than that, and I'll have to hold onto 50% of the fee to cover my lost time and any prep work.
Is This Suitable for All Age Groups?

Let's set the record straight: my tarot readings are strictly 18+ only. No exceptions, no ifs or buts. While I love a mixed crowd, my readings dive into themes and insights that are best suited for an adult audience.
Any Limits on Party Size?

Not really, but do keep in mind that readings take time. For larger parties, you might want to consider shorter readings to make sure everyone gets a turn. But if it's a smaller gathering, feel free to luxuriate with longer, more in-depth sessions.
There you have it. That's the lowdown on getting a tarot-infused party that'll not just impress but also provide a hell of a good time. Looking forward to making your event an absolute smash hit. Cheers! 🥂