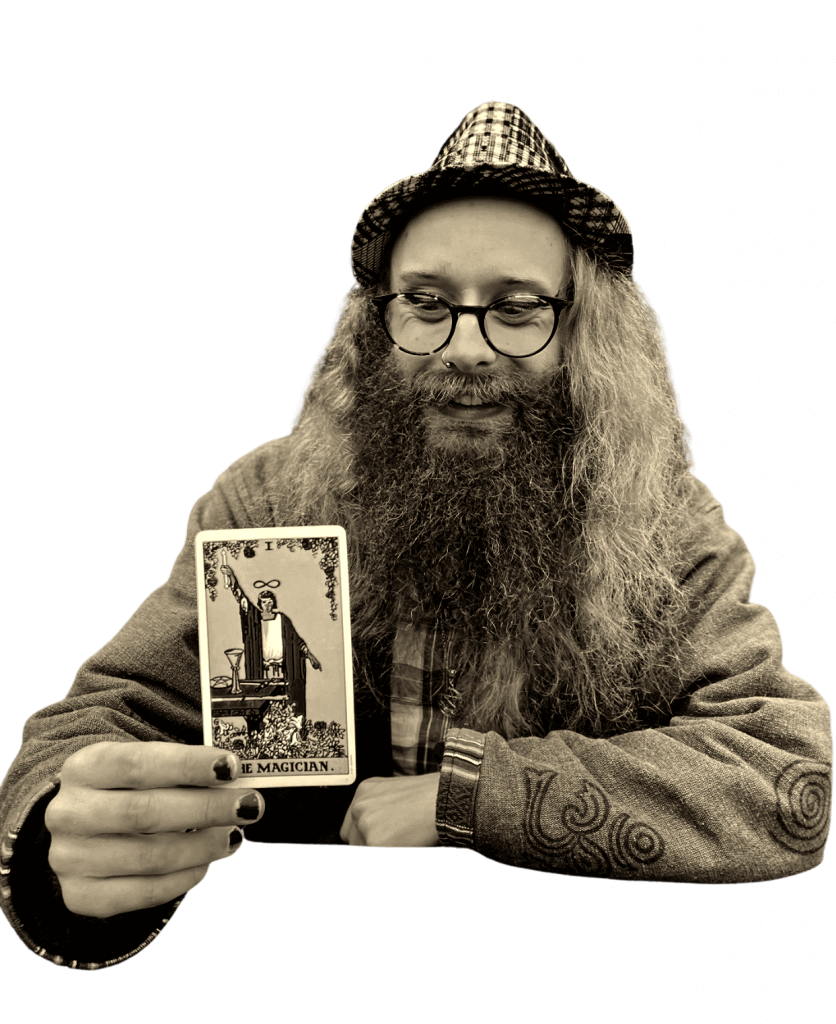 Virtual Tarot Parties: The Cosmic Upgrade Your Gathering Needs
Why Settle for Ordinary When You Can Go Cosmic?
Hey, you savvy host! So, you're looking to add a sprinkle of magic to your virtual gathering or in-person do? You've come to the right place. Whether you're a group of mates scattered across the globe, a corporate team in need of some cosmic bonding, or an event planner seeking that 'wow' factor, I've got just the thing for you—a Virtual Tarot Party with yours truly, Gord.
Why Book a Virtual Tarot Reader for a Party?
You might be wondering, "Why the hell would I want a virtual tarot reader at my gathering?" Well, let me enlighten you. It's not just about getting a glimpse into the future; it's about giving your guests something bloody interesting to talk about. Imagine leaving your party with insights you didn't know you needed, all while sipping on your favourite bevvy!
Unforgettable Experience: Tarot adds an intimate, yet shareable, experience that'll have everyone talking.
Intriguing Conversations: Say ta-ta to small talk. Tarot readings can turn casual convos into meaningful dialogues.
Flexibility: Ideal for those 'what now?' moments when everyone's had their fill of food, drinks, and grooves.
Two Ways to Party: Fully Virtual or Hybrid
For those of you who are miles apart or just fancy staying in your PJs, we can do this entirely over Zoom.
Hosting an in-person bash? Set me up on a screen in a quiet room, and your guests can pop in for a reading. It's like I'm there, but you don't have to feed me!
Tips for Hosting a Virtual Tarot Party
So, you're sold on the idea of a virtual tarot party. Brilliant! Here are some tips to make sure it's a hit:
Designate a Space: Even in the virtual world, you'll want a quiet corner where the tarot magic can unfold. Make sure you've got a stable internet connection and perhaps some headphones to keep distractions at bay.
Keep 'Em Busy: While waiting for their turn, your guests could engage in a virtual quiz or perhaps a cocktail-making session. The sky's the limit!
It's Your Show: Just a heads-up—I'm here to add some tarot spice. The organising—that's all you, mate.
A bit of cosmic guidance as a birthday treat? Yes, please!
Forget trust falls; let's dive into the mystic.
Whether it's Halloween, Christmas, or just because, a tarot party is always a good idea.
What Sets Me Apart
Hey, I'm Gord. Tarot reading for me isn't a sideshow act. My intuitive, down-to-earth approach makes it less about magic tricks and more about you. Expect a less-traditional, more conversational style. No spiritual jargon—just real talk.
Pricing
Ah, the nitty-gritty. So, the base rate for a virtual tarot party is £60 per hour. But don't fret, that hour can be tailored to suit your party's vibe. Here's how it breaks down:
Cut the Bullshit (up to 15 mins – £15): Perfect for those who just want a quick glimpse into what's shaking in their life. Ideal for larger parties where everyone wants a go.
Get Your Shit Together (up to 30 mins – £30): A bit more in-depth, this one's great for guests who are keen to delve a little deeper but not ready for the full monty just yet.
Balls to the Wall (up to 45 mins – £45): For folks who really want to take the plunge—includes a more detailed tarot spread plus an oracle card for that extra layer of insight.
The Unfuckening (up to 60 mins – £60): The whole shebang. A comprehensive reading for that guest who's committed to a thorough cosmic debrief.
Minimum booking is for 1 hour. Mix and match as you please, as long as it adds up to at least 60 minutes. Planning a big do? I'm more than happy to discuss discounts based on the size of the booking.
Logistics
Tech Requirements: You'll need Zoom, a stable internet connection, and headphones. Make sure you're in a quiet room to get the most out of your reading.
Availability: I'm pretty flexible when it comes to timing. Given the virtual nature of the party, I can cater to different time zones, so don't worry if your mates are scattered around the globe.
Preparation: Before the party kicks off, make sure you've got a quiet space set up. No need for any special materials, just an open mind and perhaps a bevvy of your choice.
Get in Touch
Ready to take the plunge? Fill out the contact form below or click to call me. Either way, I can't wait to add some tarot pizzazz to your party.
FAQs
What Do I Need to Provide?

Just a quiet space and an open mind. If you're going for the hybrid option, you'll need a computer or iPad set up in a quiet room.
Can I Customise the Reading Durations?

Absolutely! Flexibility's the name of the game here. You can allocate the hour-long slot however you like.
What Are the Payment Options?

You can settle the full amount in advance via credit/debit card, PayPal, or bank transfer. If you'd rather put down a deposit initially, that's cool too. The remainder can be sorted on the day itself.
How Far in Advance Do I Need to Book?

The earlier, the better, especially for those big holiday bashes. A fortnight in advance is ideal, but if you're in a last-minute pickle, give me a ring.
Is There a Cancellation Policy?

Life's unpredictable; I get it. Cancellations made more than 72 hours before the event will receive a full refund. Any later than that, and I'll have to hold onto 50% of the fee to cover my lost time and any prep work.
Is This Suitable for All Age Groups?

Let's set the record straight: my tarot readings are strictly 18+ only. No exceptions, no ifs or buts. While I love a mixed crowd, my readings dive into themes and insights that are best suited for an adult audience.
There you have it. That's the extended lowdown on hosting a virtual tarot party that'll not just impress but also provide a hell of a good time. Looking forward to making your event an absolute smash hit. Cheers! 🥂